The most effective way is surprisingly the easiest too! Simply by believing in the children, being focused and making sense.
simplifying complexities!
Things are all so simple as they can be but very often many tend to make them complicated and keep them that way. We bring them back to that natural, organic, harmonious  and effective initial simplicity.
The main keys to our philosophy are:
Believing in the children and their amazing powers and wisdom.
Keeping ourselves as facilitators and providers rather than instructors or "teachers".
Focusing on the process of the activities and all the achievements along the way rather than the final targets.
Integrating and sustaining the activities by local partnership and ownership.
Reaching wide and benefiting as many children as possible.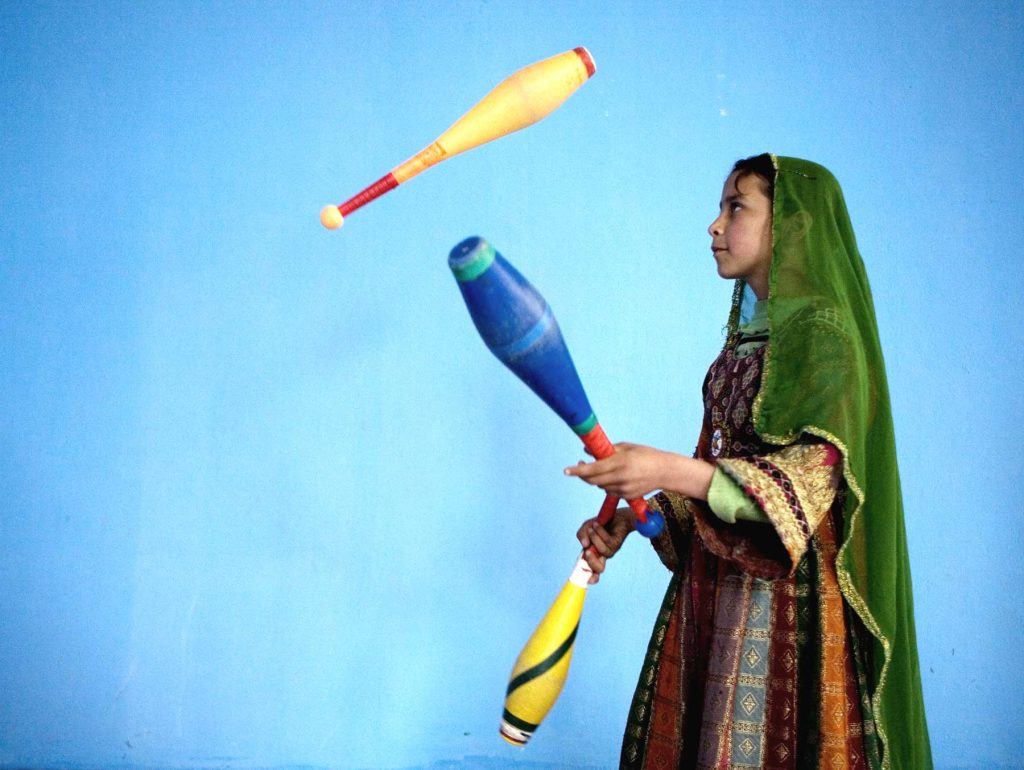 for personal & social development where all the other pedagogies fail
Traditional and mainstream pedagogies are all developed in peace and for children and youth of relatively stable environments. In the war and for the children and youth of war not only the conditions and circumstances are different but the needs and resources and thereby goals are fundamentally different.
Our pedagogy is extracted from the children and the youth of war themselves and developed on the field together with them since 2002 in Afghanistan. It works perfectly and even better in the chaos and extreme conditions.
For more information, essays, papers and material about the MMCC's pedagogy please visit this page:
The link would be soon active>
Focus on the positive & fun
Avoid focusing on any problems
Constructive engagement
Empowering and strengthening self-confidence
Establishing alternative community (subculture)
Developing a strong, realistic & practical Iidentity
Life-Skills training
Positive attitude education
Life supporting stimulation?
Educational & informative activities
Attention span expansion
By children & for children
Facilitating & providing
Logistics made for children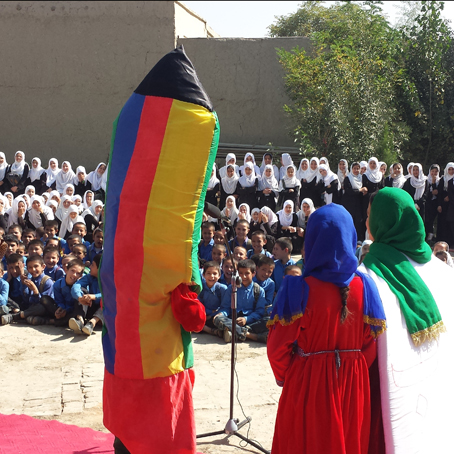 Discovering & Managing already existing resources & potentials
We are catalysts and motivators of the best possible changes rather than the direct actors. This make our work much easier, more integrated and sustainable, and first of all more natural and organic. No impositions or dictation, but a lot of reorientation, inspiration and stimulation for improvement. We are first and foremost facilitators no matter in working together with our children or with our colleagues and partners.
The following are some of the basic advantages of facilitation and mentoring rather than practically doing all the work or instructing others to doing it.
Local ownership & Sustainability
Increasing self value & self determination & self confidence
Cost-efficiency
Self monitoring & self control
Increasing solidarity and belonging to the community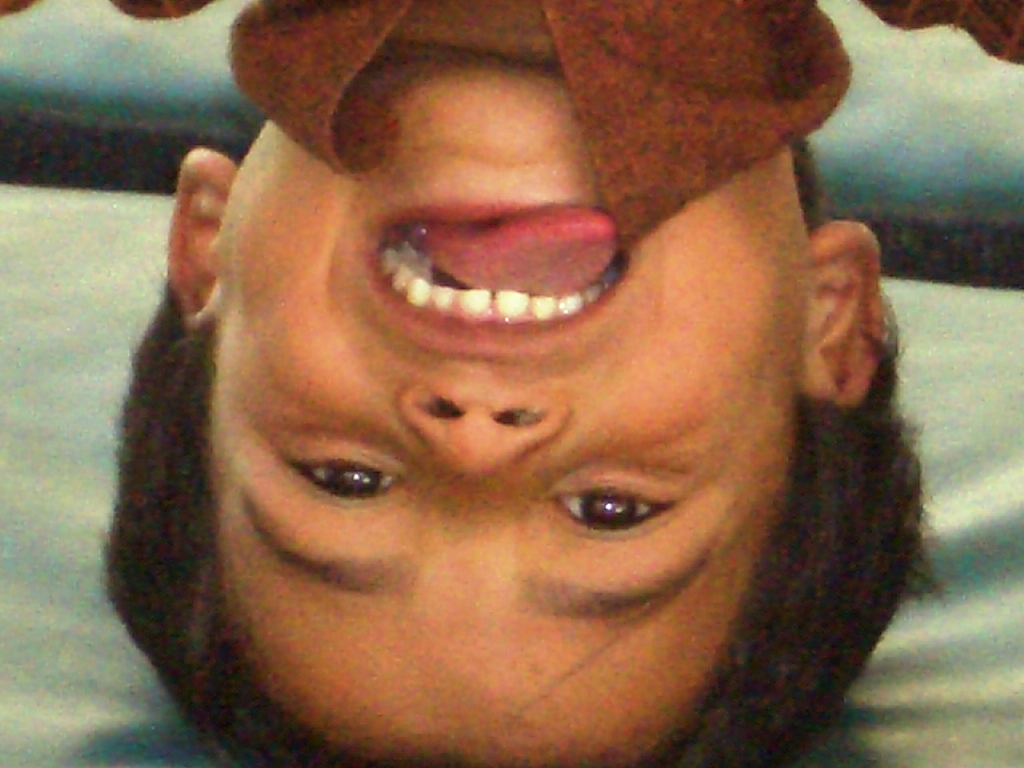 Never call it that (Therapy), although it is happening all the time!
This is actually what we never talk about though it's the only thing happening all the time no matter what else is going on in the workshops or performances. If for a single minute we make a child puzzled by an act of magic, bursting into laughter by a comedy, climbing a human pyramid or just painting alone or even sitting at a corner doing nothing and watching other kids. All the logistics and activities in MMCC are designed, developed and implemented with the main purpose of personal and social progress for all the participants and audience. Following are some of the main elements of this approach:
Trust building & socialization & providing numerous expression tools,
Increasing tolerance & focus and attention & overview
Bringing smile and hope back together with fun and a taste of childhood and joy
Building self confidence, skill building & increasing will power and determination
thinking big! & ALWAYS KEEPING AN EYE ON THE HORIZON.
IT MEANS ALWAYS MAKING SURE THE ACTIVITIES REACH FAR BEYOND THOSE DIRECTLY INVOLVED – WHO OBVIOUSLY BENEFIT BY BOTH LEARNING AND HAVING FUN.
In Afghanistan 1,500 kids and youth juggle and practice social circus every day or several days each week. 1500 kids in teams of average 40 – always with an eye on the horizon. This means more than 35 performance teams x 5000 (number of children reached by each team per year) = 175,000 audiences minimum per year. For and by children and youth, with only very little support.
Multiplication is an ideology of reaching as many as possible rather than focusing only on few. The few, those who obviously benefit directly from learning and having fun each time they meet, play and practice, are thereby not the actual and final target or beneficiaries. By facilitating these children and youth to share what they learn, they soon become Joy Makers – providers of Joy.
THE REAL FOCUS OF MULTIPLICATION IS FOLLOWING THE ENTIRE COMMUNITY. IT IS THE FAMILIES, THE SCHOOLS, THE CHILDREN WHO LIVE IN THE REFUGEE CAMPS AND THE GENERAL PUBLIC WHO ALL NEED A MOMENT OF SMILE.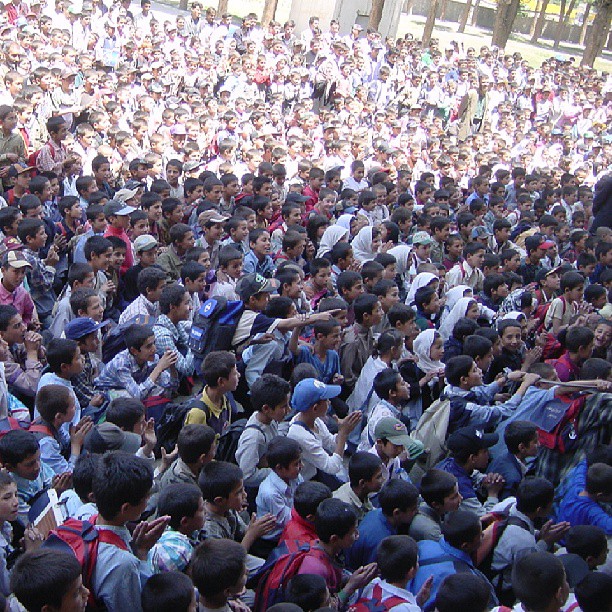 ONE OF MMCC's INVENTIONS MADE OF MODIFIED SHIPPING CONTAINERS, WITH A COMPREHENSIVE PROGRAM.
Starting in Bamyan in 2008, MMCC has developed a very cost effective system for establishing semi-permanent bases for more activities in rural and out of reach areas by modifying shipping containers into colorful multi-functional rehearsal and performance spaces. Equipped with circus-, media- and play equipment, the Funtainers serve as a base for children in local communities to meet and practice activities on their own with only very little practical support of adults.
We have about 30 Funtainers in different locations such as refugee camps, orphanages and big schools so far.