We Take Children Seriously
MMCC is a nonprofit humanitarian organization inspiring challenged children & youth to discover their potential and take the lead in creating lasting cheerful societies.
Get To Know More About Us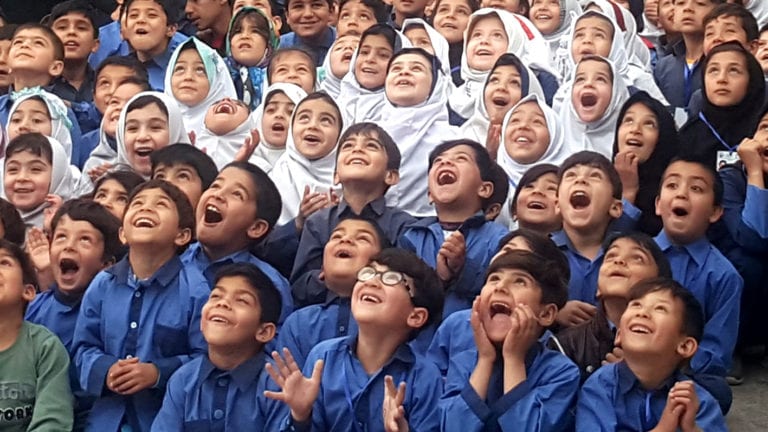 Our pedagogy, approach and the way we work is so radically different, effective, sustainable and reaches very large number of children.
Established in 2002, it reached over 4 million children, introducing, developing, and promoting a unique system of managing and implementing children's activities.
Our pedagogy is developed for disadvantaged children and youth of war where all the other pedagogies, training's and trauma therapies fail. The activities themselves can be anything from physical arts, challenging athletic and technical skills and social games to even singing and painting together. However the activities are implemented "Social Circusly" to bring hope, joy and as positive sense of belonging and solidarity.
I was so delighted to hear of the work of the MMCC and hope any and all will contribute donations and love for this important work. This is the kind of invasion that makes me excited to be living today. Come on board and touch the forces for peace, justice and care for all people.
Unfortunately, there are only five stars, for if there were ever an organization that deserved an even higher rating, it would be the MMCC. Kudos to the staff for their ongoing work shaping future generations.
The MMCC has gone beyond just a "proof of test" for humanitarian aid to being a community model that can deliver on children's needs in the most adverse and resource-tight context.
MMCC do amazing work building social capital in one of the hardest places to make a difference. We have been following their work for years. Keep up the good work!