From our kids to the board and amazing global networks
Our main function is identifying resources and properly connecting them to each other and be the facilitator of all the good to happen.
There are so many amazing potentials and determinations in the children and their communities as well as all our staff and members of our board and our global networks. All we do is basically identifying these capacities and facilitate their productive release by our platforms.
NEVER UNDERESTIMATED THE POWER, WISDOM AND DETERMINATION OF CHILDREN.
What distinguishes MMCC from the most of organizations is our approach to children. We always consider children as our dynamic inspiring partners who actively together with us  work in discovering their potential and blooming them to the highest for making the world a much better place. They always know better then us and it is all up to us and our ability in learning from them and providing them all what they need for their growth.
We have mainly 2 groups of children, the first is audience and workshop participants (over 3.8 million so far) and the second is those who perform for and teach other children (average 1500 in different locations)
80 % OF ALL THE ACTIVITIES ARE DONE BY THE YOUTH THEMSELVES
We see no reason to take over and take away the youth power,  initiatives and their ownership by restricting them in their growth as many adults do . We only play the adult role when it is required and only as a provider and mentor and let the rest be done by the youth themselves.
This is one of our pedagogic principals which as well make our limited resources extremely effective and our activities adopted, expanded and sustained by the youth themselves.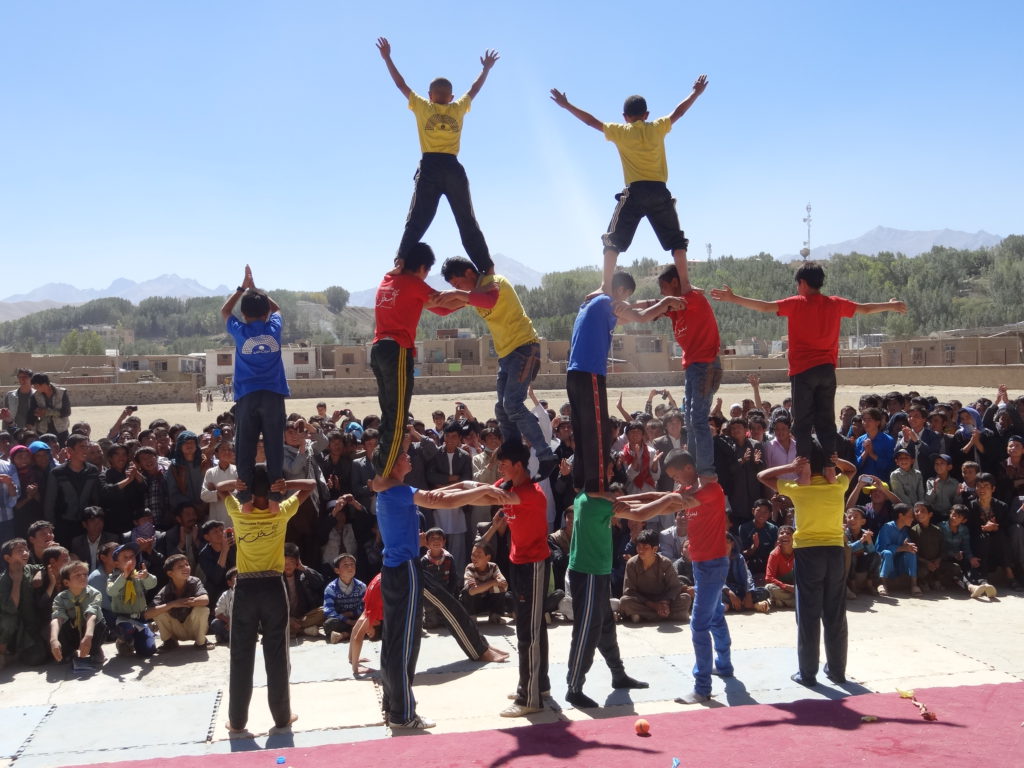 INCLUSION IS THE MAIN KEY
From mothers to community leaders and officials all have to be part of any children and youth project if we look for a sustainable solution. It's not about the adults' permission, approval or even admiring of any activities but about actively being integrated and contributing to the development and implementation and followups. This is the only way to make a project fully adopted, maintained and loved and cared for by the communities.
All of this can only be achieved if the activities are fully inclusive from the beginning and developed with such an orientation.
AN EXPERIENCED, DEDICATED, INTEGRATED, DYNAMIC AND INSPIRING TEAM OF EXPERTS
The management is closely in contact with the children and all the activities. All the members of managing team have years of practical experience in working with the youth and children in extreme conditions. Berit Muhlhausen and David Mason are the main developers and architects of MMCC's managing systems which are significantly effective and productive. Depending on the tasks, projects, and locations we have different local and international capacities joining the team for shorter and longer periods of time.
MMCC Management's Principals:
Sustainability
Expanding organically
Connecting
Multiplication
Reaching very big numbers of children
Inclusion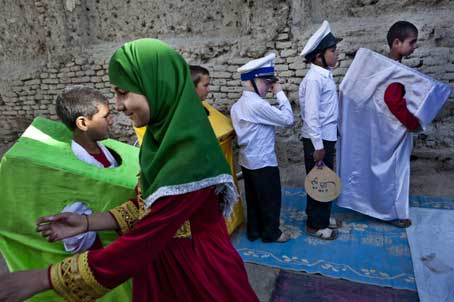 being part of communities and Connecting & good sources
– MMCC has its own sister organizations networks in Netherlands, Denmark, Afghanistan and Japan
– MMCC has a network of volunteers and amazing capacities who have always been supporting us
– MMCC is also member of different international social circus related networks
– MMCC is member of all the regional child protection networks such as CPAN and OCHA
Featured Donors & Partners